Heligoland Pilgrims
Im Dezember 2012 gründeten sieben verrückte THCC-Mitglieder und ein ebenso verrückter Freund von der Nordseeinsel Helgoland den Heligoland Pilgrims Cricket Club (HPCC). Inzwischen sind wir über 50 Mitglieder aus 9 Ländern und noch immer suchen wir nach weiteren verrückten Cricketspielern, die nach mehr Cricketverrücktheit suchen.Der HPCC ist ein Verein, der sich nur auf Cricket konzentriert, d.h. Cricket nicht allein als Sport, sondern auch als Geisteshaltung. HPCC trägt jedes Jahr mindestens ein Spiel auf Helgoland aus, wo man angeblich kein Cricket spielen kann – schon 2013 haben wir das Gegenteil bewiesen, wie man in  WISDEN 2014 nachlesen kann.Die Pilgrims sind stolz auf ihren großzügigen und langjährigen Sponsorvertrag mit der ERDINGER Brauerei.
In December 2012, seven mad THCC members and an equally mad friend from the North Sea island of Heligoland founded Heligoland Pilgrims Cricket Club (HPCC). In the meantime we are more than 50 members from 9 countries and we are still looking for more mad cricketers who are looking for more cricket madness.

HPCC is a club that concentrates on cricket only, i.e. cricket not merely as a sport, but also as a state of mind. HPCC stages at least one annual match on Heligoland, where it is allegedly impossible to play cricket – already in 2013 we proved the opposite, as one can read in WISDEN 2014.

The pilgrims are proud of their generous and long-standing sponsorship deal with ERDINGER brewery.
Pilgrims' Grace Award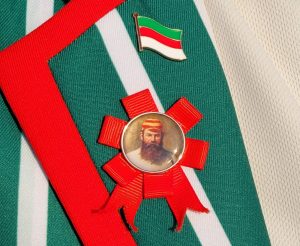 | | | |
| --- | --- | --- |
| Der Pilgrims' Grace Award wird seit 2020 einmal im Jahr verliehen. Der Vorstand prämiert damit eine herausragende sportliche Leistung. Jedes Mitglied kann nur einmal mit dem Award ausgezeichnet werden. | | The Pilgrims' Grace Award has been presented annually since 2020. With this award, the board honours an outstanding sporting achievement. Each member can only receive the award once. |
| | | |
| --- | --- | --- |
| Jahr/Year | Award | Leistung/Achievement |
Mark Richardson Award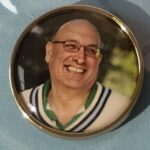 | | | |
| --- | --- | --- |
| Der Mark Richardson Award wird seit 2023 zur Erinnerung an unseren ersten Ehrenvizepräsidenten verliehen. Ausgezeichnet wird ein Mitglied oder Nichtmitglied, das Marks Werte in besonderem Maße verkörpert hat: Sportlichkeit, Anständigkeit, Einsatz, Ehrlichkeit und Zuverlässigkeit. Eine Person kann den Award nur einmal erhalten. | | The Mark Richardson Award has been presented since 2023 in memory of our first honorary vice president. It is given to a member or non-member who has particularly embodied Mark's values: sportsmanship, chivalry, commitment, honesty and reliability. Any person can only receive the award once. |
| | | |
| --- | --- | --- |
| Jahr/Year | Award | Leistung/Achievement |
Statistik 2013-2023 (incl. match no. 56)
Batting
| No. | Mat. | Inn. | N.O. | Runs | H.S. | Avg. | 100 | 50 | 4s | 6s | 0s | Cat. |
| --- | --- | --- | --- | --- | --- | --- | --- | --- | --- | --- | --- | --- |
| 1 | 22 | 27 | 10 | 560 | 80 | 32.9 | 0 | 3 | 69 | 16 | 6 | 8 |
| 2 | 19 | 21 | 9 | 249 | 32* | 20.8 | 0 | 0 | 34 | 0 | 3 | 8 |
| 3 | 55 | 61 | 17 | 308 | 40 | 7.0 | 0 | 0 | 28 | 1 | 11 | 12 |
| 4 | 1 | 1 | 0 | 0 | 0 | 0.0 | 0 | 0 | 0 | 0 | 1 | 0 |
| 5 | 9 | 13 | 0 | 24 | 9 | 1.8 | 0 | 0 | 1 | 0 | 4 | 1 |
| 6 | 6 | 5 | 1 | 22 | 8 | 5.5 | 0 | 0 | 4 | 0 | 0 | 1 |
| 7 | 25 | 28 | 5 | 400 | 69 | 17.4 | 0 | 4 | 48 | 17 | 1 | 5 |
| 8 | 3 | 3 | 1 | 24 | 19* | 12.0 | 0 | 0 | 5 | 0 | 1 | 0 |
| 9 | 4 | 4 | 0 | 15 | 5 | 3.8 | 0 | 0 | 2 | 0 | 0 | 0 |
| 10 | 40 | 41 | 11 | 1169 | 100* | 39.0 | 1 | 7 | 186 | 20 | 2 | 18 |
| 11 | 20 | 25 | 8 | 577 | 81 | 33.9 | 0 | 4 | 79 | 23 | 1 | 6 |
| 12 | 29 | 35 | 5 | 101 | 12 | 3.4 | 0 | 0 | 15 | 0 | 11 | 2 |
| 15 | 8 | 11 | 4 | 61 | 14 | 8.7 | 0 | 0 | 7 | 1 | 2 | 0 |
| 16 | 11 | 14 | 4 | 231 | 45 | 23.1 | 0 | 0 | 38 | 2 | 1 | 5 |
| 17 | 6 | 7 | 1 | 31 | 13* | 5.2 | 0 | 0 | 1 | 0 | 0 | 0 |
| 18 | 1 | 1 | 0 | 6 | 6 | 6.0 | 0 | 0 | 1 | 0 | 0 | 0 |
| 19 | 20 | 22 | 7 | 315 | 43 | 21.0 | 0 | 0 | 49 | 2 | 0 | 4 |
| 21 | 23 | 18 | 8 | 22 | 4* | 2.2 | 0 | 0 | 1 | 0 | 5 | 1 |
| 22 | 1 | 1 | 0 | 5 | 5 | 5.0 | 0 | 0 | 1 | 0 | 0 | 0 |
| 23 | 4 | 6 | 1 | 99 | 46 | 19.8 | 0 | 0 | 8 | 5 | 0 | 3 |
| 24 | 6 | 7 | 3 | 65 | 20 | 16.3 | 0 | 0 | 11 | 1 | 1 | 1 |
| 26 | 13 | 15 | 4 | 136 | 32* | 12.4 | 0 | 0 | 16 | 2 | 6 | 2 |
| 27 | 2 | 2 | 0 | 7 | 5 | 3.5 | 0 | 0 | 0 | 0 | 0 | 1 |
| 28 | 1 | 1 | 0 | 3 | 3 | 3.0 | 0 | 0 | 0 | 0 | 0 | 0 |
| 29 | 5 | 6 | 2 | 2 | 1* | 0.5 | 0 | 0 | 0 | 0 | 3 | 0 |
| 31 | 25 | 31 | 10 | 625 | 58* | 29.8 | 0 | 4 | 78 | 19 | 3 | 7 |
| 32 | 3 | 3 | 0 | 6 | 6 | 2.0 | 0 | 0 | 1 | 0 | 2 | 2 |
| 34 | 14 | 15 | 3 | 100 | 23 | 8.3 | 0 | 0 | 15 | 0 | 3 | 1 |
| 35 | 22 | 25 | 5 | 167 | 26* | 8.4 | 0 | 0 | 19 | 1 | 5 | 10 |
| 36 | 16 | 23 | 4 | 404 | 60 | 21.3 | 0 | 0 | 53 | 14 | 2 | 2 |
| 38 | 1 | 1 | 0 | 3 | 3 | 3.0 | 0 | 0 | 0 | 0 | 0 | 0 |
| 39 | 10 | 10 | 4 | 119 | 40 | 19.8 | 0 | 0 | 23 | 0 | 1 | 1 |
| 41 | 6 | 6 | 1 | 71 | 29 | 14.2 | 0 | 0 | 5 | 0 | 1 | 0 |
| 42 | 12 | 12 | 2 | 45 | 27 | 4.5 | 0 | 0 | 5 | 0 | 4 | 8 |
| 46 | 12 | 13 | 3 | 346 | 82 | 34.6 | 0 | 1 | 45 | 6 | 0 | 5 |
| 47 | 14 | 14 | 4 | 146 | 30* | 14.6 | 0 | 0 | 21 | 0 | 2 | 4 |
| 48 | 24 | 22 | 5 | 329 | 39 | 19.4 | 0 | 0 | 48 | 3 | 2 | 5 |
| 49 | 1 | 1 | 0 | 6 | 6 | 6.0 | 0 | 0 | 1 | 0 | 0 | 0 |
| 50 | 3 | 4 | 1 | 18 | 8 | 6.0 | 0 | 0 | 2 | 0 | 0 | 0 |
| 51 | 17 | 21 | 5 | 49 | 8* | 3.1 | 0 | 0 | 7 | 0 | 8 | 1 |
| 53 | 5 | 7 | 1 | 20 | 16 | 3.3 | 0 | 0 | 2 | 0 | 2 | 2 |
| 54 | 19 | 24 | 4 | 491 | 64 | 24.6 | 0 | 3 | 61 | 7 | 2 | 9 |
| 55 | 13 | 11 | 4 | 351 | 69* | 50.5 | 0 | 2 | 51 | 8 | 1 | 4 |
| 56 | 10 | 12 | 1 | 83 | 28 | 7.5 | 0 | 0 | 15 | 0 | 4 | 1 |
| 57 | 2 | 2 | 0 | 23 | 13 | 11.5 | 0 | 0 | 1 | 1 | 0 | 2 |
| 58 | 6 | 8 | 1 | 177 | 49 | 25.3 | 0 | 0 | 29 | 3 | 0 | 1 |
| 61 | 8 | 10 | 3 | 87 | 25 | 12.4 | 0 | 0 | 16 | 0 | 1 | 2 |
| 63 | 2 | 1 | 0 | 0 | 0 | 0.0 | 0 | 0 | 0 | 0 | 1 | 0 |
| 64 | 7 | 9 | 1 | 189 | 38 | 23.7 | 0 | 0 | 33 | 4 | 0 | 3 |
| 65 | 6 | 8 | 0 | 14 | 5 | 1.8 | 0 | 0 | 1 | 0 | 4 | 7 |
| 66 | 4 | 6 | 2 | 111 | 50* | 27.8 | 0 | 1 | 12 | 4 | 1 | 0 |
| 67 | 5 | 4 | 0 | 97 | 34 | 24.3 | 0 | 0 | 14 | 2 | 0 | 6 |
| 68 | 2 | 2 | 1 | 12 | 9* | 12.0 | 0 | 0 | 2 | 0 | 0 | 0 |
| 69 | 6 | 8 | 2 | 235 | 74* | 42.2 | 0 | 1 | 14 | 10 | 0 | 1 |
| 70 | 2 | 2 | 1 | 41 | 41* | – | 0 | 0 | 5 | 0 | 1 | 0 |
| 71 | 2 | 3 | 0 | 33 | 25 | 11.0 | 0 | 0 | 5 | 0 | 1 | 0 |
| 73 | 1 | 1 | 0 | 43 | 43 | 43.0 | 0 | 0 | 2 | 0 | 1 | 0 |
| 74 | 1 | 2 | 0 | 6 | 5 | 3.0 | 0 | 0 | 1 | 0 | 0 | 0 |
| 75 | 1 | 2 | 1 | 71 | 68* | 71.0 | 0 | 1 | 10 | 0 | 1 | 0 |
Bowling
| No. | Mat. | Inn. | Ov. | Maid. | Runs | Wkt. | BBI | BBM | Avg. | 4W/I | 5W/M |
| --- | --- | --- | --- | --- | --- | --- | --- | --- | --- | --- | --- |
| 1 | 21 | 26 | 119 | 10 | 702 | 20 | 2/3 | 5/114 | 35.1 | 1 | 1 |
| 2 | 17 | 22 | 67.1 | 4 | 376 | 12 | 2/10 | 4/42 | 31.3 | 1 | 0 |
| 3 | 43 | 48 | 89.4 | 3 | 810 | 16 | 2/15 | 2/15 | 50.6 | 0 | 0 |
| 4 | 1 | 1 | 2 | 0 | 8 | 0 | – | – | – | 0 | 0 |
| 5 | 6 | 7 | 15 | 0 | 167 | 2 | 1/16 | 1/16 | 83.5 | 0 | 0 |
| 6 | 4 | 4 | 8 | 1 | 45 | 2 | 2/23 | 2/23 | 22.5 | 0 | 0 |
| 7 | 23 | 24 | 75 | 5 | 439 | 27 | 4/13 | 6/42 | 16.3 | 1 | 1 |
| 9 | 1 | 1 | 1 | 0 | 10 | 0 | – | – | – | 0 | 0 |
| 10 | 32 | 34 | 113 | 14 | 625 | 46 | 8/16 | 8/16 | 13.6 | 3 | 2 |
| 11 | 18 | 25 | 109.2 | 15 | 436 | 22 | 3/13 | 5/25 | 19.8 | 0 | 1 |
| 12 | 24 | 28 | 65.1 | 0 | 426 | 14 | 2/11 | 2/11 | 30.4 | 0 | 0 |
| 15 | 6 | 7 | 17 | 0 | 124 | 10 | 2/6 | 2/6 | 12.4 | 0 | 0 |
| 16 | 10 | 12 | 31.3 | 3 | 237 | 9 | 1/2 | 1/2 | 26.3 | 0 | 0 |
| 17 | 4 | 5 | 11 | 0 | 106 | 0 | – | – | – | 0 | 0 |
| 18 | 1 | 1 | 2 | 0 | 11 | 0 | – | – | – | 0 | 0 |
| 19 | 20 | 22 | 54.3 | 3 | 453 | 14 | 3/8 | 3/8 | 32.4 | 0 | 0 |
| 21 | 21 | 23 | 44.3 | 1 | 271 | 11 | 1/5 | 1/5 | 24.6 | 0 | 0 |
| 22 | 1 | 1 | 1 | 0 | 21 | 0 | – | – | – | 0 | 0 |
| 23 | 4 | 6 | 36.2 | 0 | 198 | 16 | 5/35 | 9/69 | 12.4 | 2 | 1 |
| 24 | 7 | 9 | 39.4 | 3 | 273 | 9 | 2/36 | 3/76 | 33.3 | 0 | 0 |
| 26 | 12 | 12 | 37 | 2 | 274 | 9 | 2/21 | 2/21 | 30.4 | 0 | 0 |
| 27 | 2 | 2 | 5 | 0 | 19 | 1 | 1/15 | 1/15 | 19.0 | 0 | 0 |
| 28 | 1 | 1 | 6 | 0 | 32 | 2 | 2/32 | 2/32 | 16.0 | 0 | 0 |
| 29 | 4 | 4 | 4 | 0 | 27 | 3 | 2/4 | 2/4 | 9.0 | 0 | 0 |
| 31 | 27 | 33 | 135.3 | 6 | 835 | 37 | 5/25 | 5/25 | 22.6 | 1 | 1 |
| 32 | 1 | 1 | 1 | 0 | 7 | 1 | 1/7 | 1/7 | 7.0 | 0 | 0 |
| 34 | 9 | 10 | 21.4 | 0 | 180 | 2 | 2/33 | 2/33 | 90.0 | 0 | 0 |
| 35 | 9 | 10 | 18 | 0 | 159 | 1 | 1/26 | 1/44 | 159.0 | 0 | 0 |
| 36 | 18 | 23 | 109.2 | 16 | 404 | 34 | 4/14 | 4/14 | 14.3 | 2 | 0 |
| 38 | 1 | 1 | 3 | 0 | 21 | 2 | 2/21 | 2/21 | 10.5 | 0 | 0 |
| 39 | 10 | 12 | 47 | 7 | 205 | 9 | 2/0 | 2/0 | 22.8 | 0 | 0 |
| 41 | 5 | 5 | 12 | 0 | 100 | 1 | 1/22 | 1/22 | 100.0 | 0 | 0 |
| 42 | 6 | 7 | 16 | 1 | 143 | 3 | 2/10 | 2/10 | 47.7 | 0 | 0 |
| 46 | 10 | 10 | 37 | 0 | 259 | 3 | 1/16 | 2/44 | 44.2 | 0 | 0 |
| 47 | 12 | 12 | 44 | 3 | 228 | 20 | 6/12 | 6/12 | 11.2 | 1 | 1 |
| 48 | 21 | 22 | 77 | 8 | 473 | 12 | 5/31 | 5/21 | 39.4 | 1 | 1 |
| 49 | 1 | 1 | 6 | 0 | 21 | 0 | – | – | – | 0 | 0 |
| 50 | 1 | 1 | 2 | 0 | 10 | 0 | – | – | – | 0 | 0 |
| 51 | 14 | 19 | 39 | 0 | 281 | 3 | 1/10 | 1/10 | 93.6 | 0 | 0 |
| 53 | 7 | 8 | 24 | 0 | 160 | 1 | 1/16 | 1/16 | 160.0 | 0 | 0 |
| 54 | 20 | 26 | 110 | 8 | 401 | 25 | 4/9 | 5/51 | 16.0 | 2 | 1 |
| 55 | 13 | 15 | 62.4 | 6 | 359 | 11 | 3/39 | 3/39 | 32.67 | 0 | 0 |
| 56 | 9 | 11 | 35 | 2 | 188 | 9 | 2/12 | 2/12 | 20.9 | 0 | 0 |
| 57 | 2 | 2 | 11 | 1 | 58 | 3 | 2/17 | 2/17 | 19.3 | 0 | 0 |
| 58 | 6 | 8 | 43 | 10 | 138 | 11 | 5/30 | 5/30 | 12.5 | 1 | 1 |
| 63 | 2 | 2 | 3 | 0 | 17 | 0 | – | – | – | 0 | 0 |
| 64 | 5 | 7 | 35 | 0 | 96 | 11 | 3/16 | 3/16 | 17.8 | 0 | 0 |
| 65 | 3 | 5 | 9 | 0 | 60 | 4 | 2/16 | 2/16 | 15.0 | 0 | 0 |
| 66 | 4 | 4 | 14 | 0 | 104 | 2 | 1/25 | 1/25 | 52.0 | 0 | 0 |
| 67 | 5 | 5 | 15.5 | 1 | 119 | 1 | 1/19 | 1/19 | 119.0 | 0 | 0 |
| 68 | 2 | 2 | 6 | 0 | 35 | 0 | – | – | – | 0 | 0 |
| 69 | 6 | 8 | 46.1 | 4 | 208 | 5 | 3/36 | 4/58 | 34.7 | 0 | 0 |
| 70 | 2 | 2 | 9 | 1 | 28 | 3 | 2/10 | 2/10 | 9.3 | 0 | 0 |
| 71 | 2 | 2 | 8 | 0 | 35 | 0 | – | – | – | 0 | 0 |
| 73 | 1 | 1 | 0 | 0 | 38 | 0 | – | – | – | 0 | 0 |
| 74 | 1 | 2 | 3 | 0 | 8 | 1 | 1/1 | 1/1 | 8.0 | 0 | 0 |
| 75 | 1 | 2 | 7.5 | 1 | 42 | 2 | 2/32 | 2/32 | 21.0 | 0 | 0 |