Read the English version below.
Mark Richardson hat das Feld verlassen.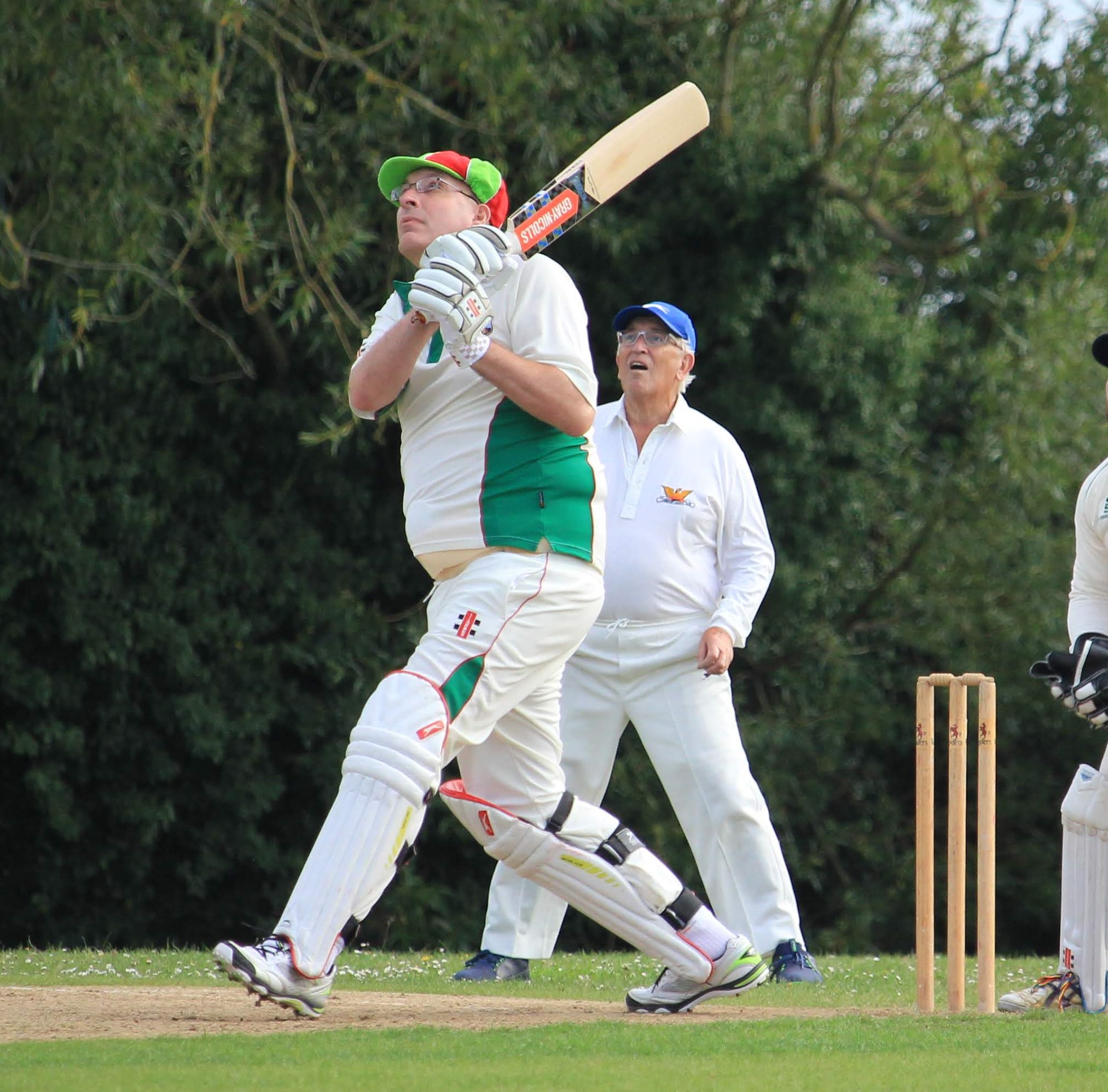 Die Pilgrims betrauern den viel zu frühen Tod ihres Freundes Mark Richardson (Photo: Jessica Mancuso). Er starb nach langer Krankheit kurz vor Weihnachten friedlich im Emmaus-Hospiz in Blankenese, umgeben von Bildern der Pilgrims, einem Schläger und einem Ball.
Mit Mark verlieren wir unseren einzigen Ehren-Vizepräsidenten und eines unserer Gründungsmitglieder. In der Tat verlieren wir den Mann, der die ursprüngliche Idee hatte, einen Cricket-Club auf Helgoland zu gründen. Mark diente den Pilgrims in vielerlei Hinsicht, nahm an allen 10 Reisen nach Helgoland teil und fuhr trotz seiner schweren Krankheit im Oktober nach Rom, um seine Mannschaft gegen den Vatikan spielen zu sehen. In den letzten 10 Jahren erzielte er eine Reihe von Rekorden als Bowler und als Batsman; zuletzt wurde er mit dem "Pilgrims' Grace Award 2022" ausgezeichnet.
Die Pilgrims werden Mark als das fröhliche Herz und die zuverlässige Seele unseres Clubs sehr vermissen. Unsere Gedanken sind bei seiner Familie und seinen Freunden. Ein alter Weggefährte meinte, daß Mark jetzt Engel für die Pilgrims anwirbt – das könnte zutreffen. Bitte erinnern Sie sich an ihn in seiner besten Zeit und teilen Sie einige besondere Erinnerungen an ihn. Unser Dank für ihre Anteilnahme geht an Essex Cricket, die Jugendherberge Helgoland, St. Peters Cricket Club, den Deutschen Cricket Bund, Holger Giza und den Norddeutschen Cricket Verband.
Mark Richardson has left the crease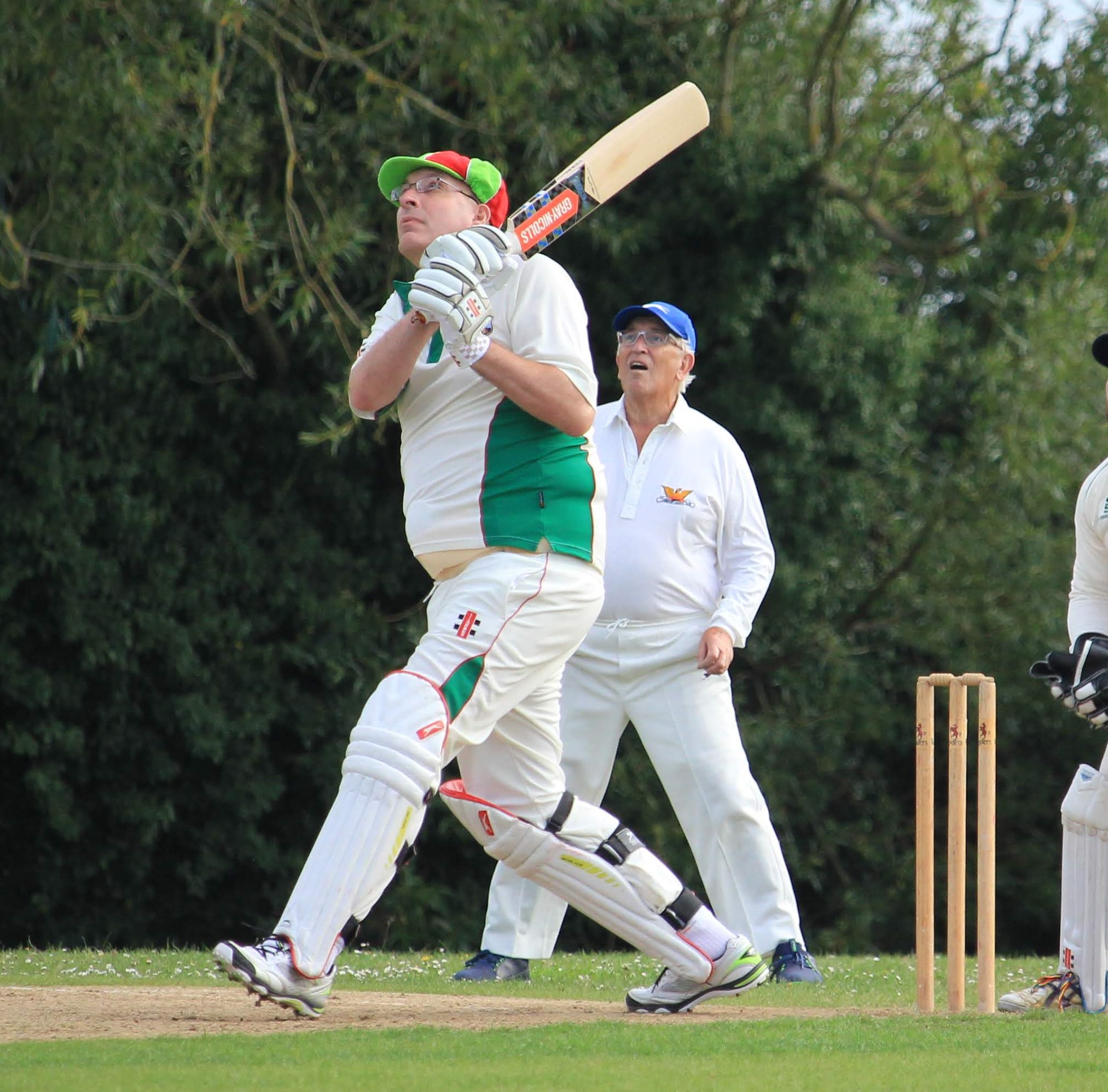 The Pilgrims mourn the far too early demise of their dear friend Mark Richardson (Photo: Jessica Mancuso). He died peacefully in the Emmaus Hospice in Blankenese after a long illness shortly before Christmas, surrounded by pictures of the Pilgrims, a bat and a ball.
With Mark we lose our one and only honorary vice president and one of our founder members. Indeed, we lose the man who had the original idea to establish a cricket club on Heligoland. Mark served the Pilgrims in many ways, went on all 10 tours to Heligoland, and in spite of being very ill travelled to Rome in October to see his team play against the Vatican. Over the last 10 years he achieved a number of records as a bowler and as a batsman; most recently he was awarded the "Pilgrims' Grace Award 2022".
The Pilgrims will miss Mark dearly as the cheerful and reliable heart and soul of our club. Our thoughts are with his family and friends. An old companion suggested Mark is now signing up cherubs and harpists for the Pilgrims – that could be true. Please remember him in his prime and share some special memories. Our thanks for their condolences go to Essex Cricket, Heligoland Youth Hostel, St. Peters Cricket Club, the German Cricket Federation, Holger Giza and the North German Cricket Association.